Whilst some young women go on holiday to pick up a man, why not go away for a break and pick up a new skill. Go and hone your jewellery making skilsl in south west France and meet people who share you passion for beading and making jewellery.
www.golearnto.com offers holidays and short breaks where you can lean to make tiaras, and wire jewellery whilst relaxing in beautiful surroundings with like minded people who share you creative passion
Many of the courses on offer are idea for singles who are looking for something new. Or why not book up with a few of your jewellery making buddies for a real treat.
We particularly like the idea of the wire work and the tiara courses in Rodez South West France. Accommodation is set in a beautifully restored farmhouse which is provides the perfect holiday setting.
The wire work course focuses on copper and sterling silver wire with embellishment from crystal and gem stones. Two days are spent in a jewellery making workshop, but time is also madea available for sightseeing excursions which are included in the price of the holiday.
The tiara courses encompasses various beading techniques and participants can make co-ordaining bridal jewellery. Great for hen parties or a girls short break.
For further information go to http://www.golearnto.com/search.aspx?ctry=75&rgn=t_1870141&activetype=4&datefrom=&dateto and check out the details.
This is a psychological ruse you can use at craft fairs and parties; it's the psychological rule of reciprocation and here is how it can work to your advantage.
The fear of loss or losing out on something is a very powerful psychological tool. It is so powerful that some business models (and in particular some jewellery selling models) are based upon it.
Think about home shopping channels and their "one time only price" or their "today's special value price.." The top selling product at QVC is jewellery and they use these techniques to sell lots of it.
You may have seen them on holiday, I know I have – waxed cord necklaces with a focal bead or pendant where you can adjust the length by tightening a sliding knot.
This is a great idea for making the most of the those extra special beads which  you may have lying around that you felt were too special for a regular charm bracelet or a necklace where they might get "lost."
The essential guide to selling your jewellery in the run up to Christmas
[Hidepost=1]
http://ibeadmag.com/videos/IbeadmagPresentation.flv
[/Hidepost]
++++
The Ultimate necklace maker by Dorothy Wood,  is a book published at the end of August 2009, that will be a great addition to any jewellery maker's collection source materials.
From the single strand necklace to the recently favoured lariat, beading expert, Dorothy Wood, shows readers how to make up to the minute fashion style jewellery, ensuring that the reader is spoilt for choice. This is a great book to dip into when you are wanting inspiration for your own jewellery designs.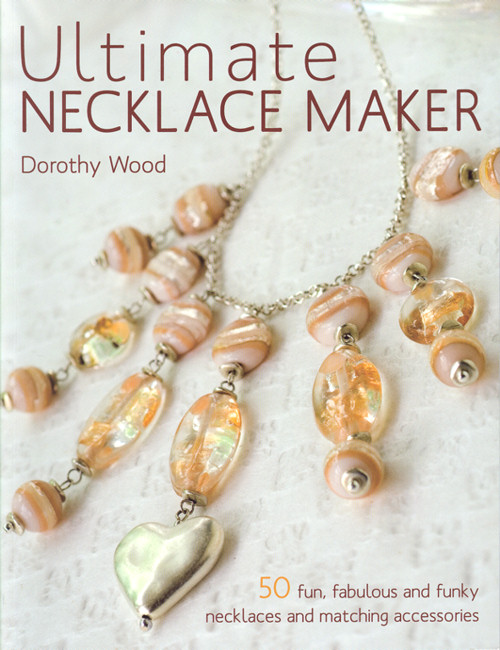 You can purchase Dorothy's book from Amazon:
| | |
| --- | --- |
| UK/EU Customers | USA/Canada Customers |
| | |
Dremel, the tool specialists, is launching a new range of tools for crafters. The Dremel hobby range include a rang of tools which crafters can use to make and embellish jewellery and other craft projects.
Here are some products which particularly caught the eye of ibeadmag:
The Project Table is a small work table designed specifically for people who need to work on detailed project like making jewellery. It's compact,  lightweight and can be used inside as well as outdoors. Great for when you want to free up that kitchen table for dinner!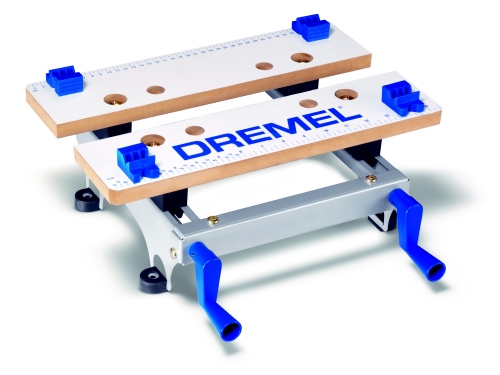 The duel- temperature Dremel glue gun is a versatile handy tool for the crafter and jewellery maker. Very useful for gluing wood and glass it is also available with glitter glue sticks, great for adding an extra sparkle to craft projects.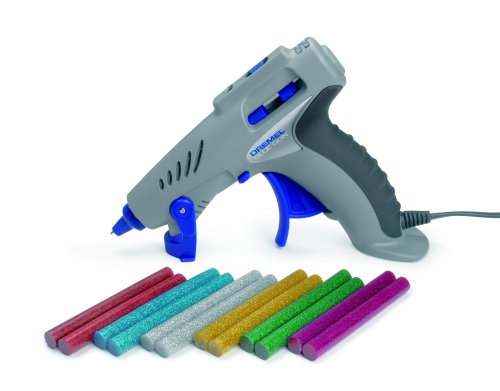 For those who want to become a little more adventurous the Dremel versatip is a gas butane torch with interchangeable tips that make it suitable for soldering, shrinking and pyrography.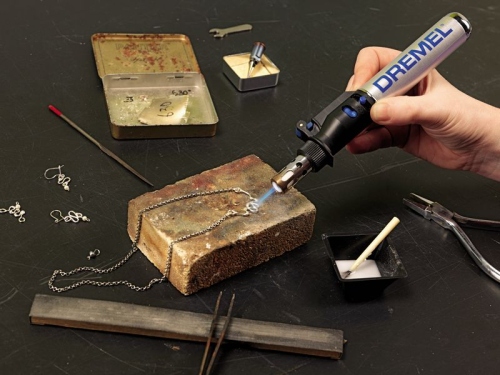 Dylon haves some great easy to use fabric pens which make crafting a "doodle."  Create your own designer t shirts or decorate those boring shopping bags with your handy artwork. And whilst you are at it, if you have your own website, don't forget to personalise accessories with your web address. It's great free advertising.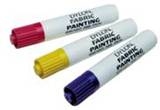 You can get some plain t shirts and shopping bags from.
http://shop.thecleverbaggers.co.uk/store/pc/viewCategories.asp?idCategory=3
You can find Dylon fabric pens at Hobbycraft, John Lewis and Dunelm Mill Shops
The subtle use of tried and tested sales techniques can substantially increase the money you take from your handcrafted jewellery, so make sure you are well versed in some very simple techniques that will have an impact on your sales.
The oldest method of wearing beaded jewellery is to string the beads together. Many different types of thread can be used, but some of most common ones are silk thread, cotton thread, nylon, and nylon coated wire. Necklaces strung on coated wire based threads are stiffer and do not drape as well as those strung on silk or nylon, so you really need to think about your necklace or bracelet design before you choose your thread.