Beaded Snowflakes
December 1, 2009 by
Filed under Articles
Beadsmith produce wire snowflakes with can easily be turned into great seasonal decorations.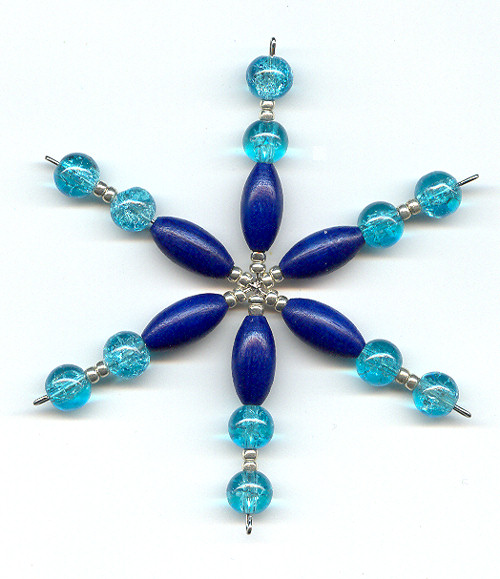 These snowflakes have been made using crackle beads and multicoloured shell beads.
Just loop the ends with round nose pliers or glue the last bead into place.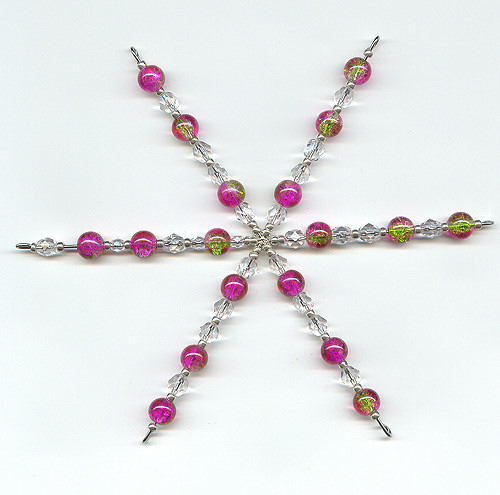 To get your hands on these wire snowflakes, just do an internet search for wire snowflakes to find a list of suppliers.