Blue Zircon Leaf Drops
Bali style tube beads are used to great effect with crystal bicones and Czech glass to create a long elegant line.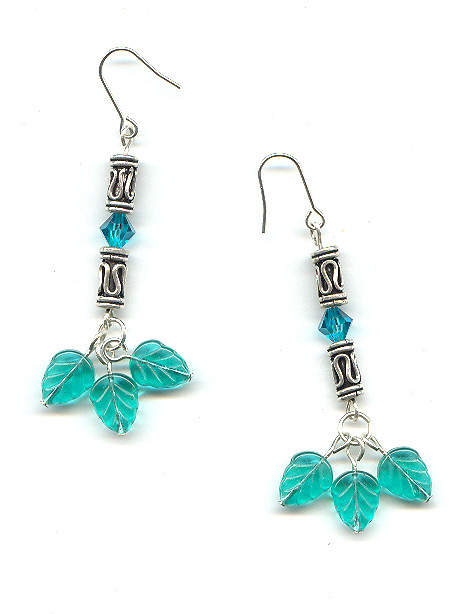 Materials Needed
6 x Blue Zircon Leaves
2 x 6mm Crystal
4 x Metal Tubes
Head Pins
Ear Wires
Jump Rings
Step One
Thread a metal tube, a 6mm crystal and a metal tube onto a head pin.  Using round nose pliers form a loop on both ends of the head pin. 
Step Two
Thread a leaf bead onto a head pin and use round nose pliers to form a loop at the top of the bead.  Repeat this step 5 more times.
Step Three
Attach a jump ring to one end of the metal tube head pin and attach three leaves. 
Step Four
Attach an ear wire to the other end of the metal tube head pin. 
Repeat all four steps to make up the second earring.
 ++