8-year-old Phoenix entrepreneur already knows to give back
ABC15.com (KNXV-TV)
"She loves to design and do art work, she's actually making jewelry, scarves, bracelets and stuff," said Daniel Hurley
To view full story see:
http://www.abc15.com/content/news/phoenixmetro/central/story/8-year-old-Phoenix-entrepreneur-already-knows-to/l5jj03_tYUuLsYfE_lAbOg.cspx
The University of Lincoln has unveiled an exciting new degree programme in design.
BA (Hons) Jewellery and Object begins in September in the University's prestigious Lincoln School of Art and Design.
Students will study the creation of contemporary jewellery and artefacts, learning a variety of specialist design and related craft skills.
The three-year course will equip graduates for a wide range of careers, including as jewellery artists and designers, accessories designers and design managers, as well as roles in merchandising, conservation and design retailing.
The programme will be based in the University's Faculty of Art, Architecture and Design, which is led by Dean Professor Norman Cherry, an internationally-recognised expert in the field of jewellery and object design.
A former Head of the Birmingham School of Jewellery, his work has been extensively exhibited internationally and many of his pieces are held in private and public collections throughout the world, including the British Museum and the Royal Museum of Scotland.
Professor Cherry, who has been closely involved in the development of the new course, said: "This is an exciting new programme for students aspiring to work in what is one of the most vibrant and dynamic art and design fields today. I'm very much looking forward to welcoming the first cohort of undergraduates to the Faculty in September."
The BA (Hons) Jewellery and Object course will be headed by Senior Lecturer Neil Simpson, who brings to it a wealth of design expertise and experience.
Mr Simpson said: "Students will acquire a broad base of practical design skills, theoretical knowledge, and integrated technical skills enabling them to practise in the professional design world."
For more information on the new programme BA (Hons) Jewellery and Object, visit http://www.lincoln.ac.uk/home/new_courses/index.htm
Bead Fairs
Intergalatic Bead and Jewellery Shows
Sat, December 05, 2009 – Sun, December 06, 2009
York Fairgrounds And Expo Center – (1/2-Old Main Building)
334 Carlisle Ave
York, PA 17404
USA
Sat, December 12, 2009 – Sun, December 13, 2009
Richmond Raceway Complex – (Colonial Building)
600 E Laburnum Ave
Richmond, VA 23222
USA
Beadwork Fair
Sunday
24th January 2010
Sussex
The South of England Centre
Ardingly
West Sussex RH17 6TL
London Bead Fair – West of England Events
The London Bead Fair:
Location: Kempton Park Racecourse Sunbury
Dates:
Sunday 7th February 2010
The Knitting and Stitching Show – is on in  Dublin, RDS 29th October to 1st November and Harrogate International Centre 19th to 22nd November. 2009-10-08
Ticket Hotlink 01473 320407 www.twistedthread.com
==============================================
Whilst some young women go on holiday to pick up a man, why not go away for a break and pick up a new skill. Go and hone your jewellery making skilsl in south west France and meet people who share you passion for beading and making jewellery.
www.golearnto.com offers holidays and short breaks where you can lean to make tiaras, and wire jewellery whilst relaxing in beautiful surroundings with like minded people who share you creative passion
Many of the courses on offer are idea for singles who are looking for something new. Or why not book up with a few of your jewellery making buddies for a real treat.
We particularly like the idea of the wire work and the tiara courses in Rodez South West France. Accommodation is set in a beautifully restored farmhouse which is provides the perfect holiday setting.
The wire work course focuses on copper and sterling silver wire with embellishment from crystal and gem stones. Two days are spent in a jewellery making workshop, but time is also madea available for sightseeing excursions which are included in the price of the holiday.
The tiara courses encompasses various beading techniques and participants can make co-ordaining bridal jewellery. Great for hen parties or a girls short break.
For further information go to http://www.golearnto.com/search.aspx?ctry=75&rgn=t_1870141&activetype=4&datefrom=&dateto and check out the details.
The Ultimate necklace maker by Dorothy Wood,  is a book published at the end of August 2009, that will be a great addition to any jewellery maker's collection source materials.
From the single strand necklace to the recently favoured lariat, beading expert, Dorothy Wood, shows readers how to make up to the minute fashion style jewellery, ensuring that the reader is spoilt for choice. This is a great book to dip into when you are wanting inspiration for your own jewellery designs.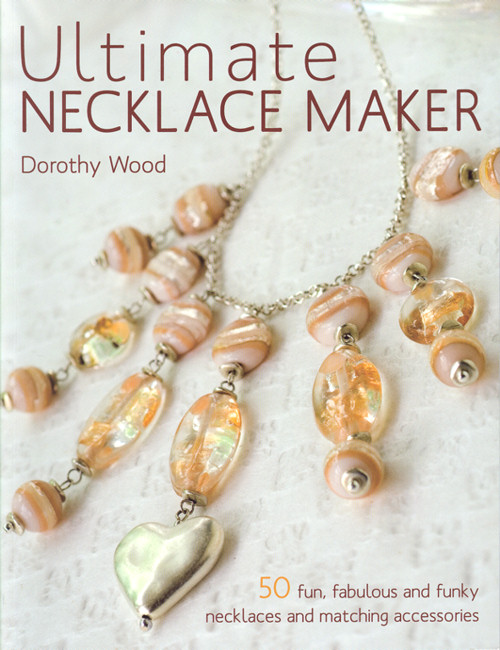 You can purchase Dorothy's book from Amazon:
| | |
| --- | --- |
| UK/EU Customers | USA/Canada Customers |
| | |
Dremel, the tool specialists, is launching a new range of tools for crafters. The Dremel hobby range include a rang of tools which crafters can use to make and embellish jewellery and other craft projects.
Here are some products which particularly caught the eye of ibeadmag:
The Project Table is a small work table designed specifically for people who need to work on detailed project like making jewellery. It's compact,  lightweight and can be used inside as well as outdoors. Great for when you want to free up that kitchen table for dinner!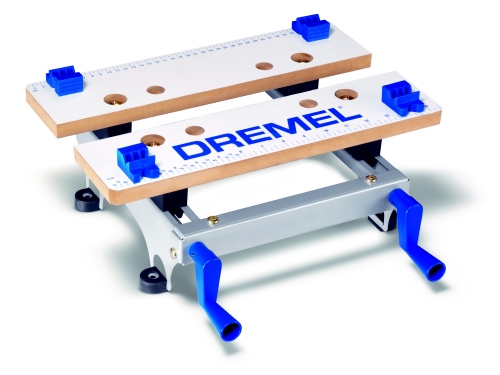 The duel- temperature Dremel glue gun is a versatile handy tool for the crafter and jewellery maker. Very useful for gluing wood and glass it is also available with glitter glue sticks, great for adding an extra sparkle to craft projects.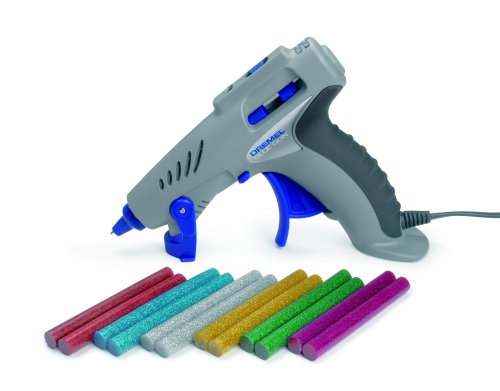 For those who want to become a little more adventurous the Dremel versatip is a gas butane torch with interchangeable tips that make it suitable for soldering, shrinking and pyrography.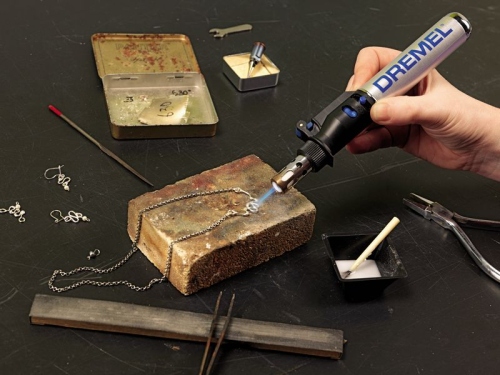 Dylon haves some great easy to use fabric pens which make crafting a "doodle."  Create your own designer t shirts or decorate those boring shopping bags with your handy artwork. And whilst you are at it, if you have your own website, don't forget to personalise accessories with your web address. It's great free advertising.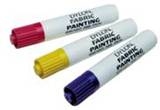 You can get some plain t shirts and shopping bags from.
http://shop.thecleverbaggers.co.uk/store/pc/viewCategories.asp?idCategory=3
You can find Dylon fabric pens at Hobbycraft, John Lewis and Dunelm Mill Shops