Elegant Choker with garnet coloured chip beads and earrings
This elegant choker is the perfect accessory to add a touch of glamour to an evening out.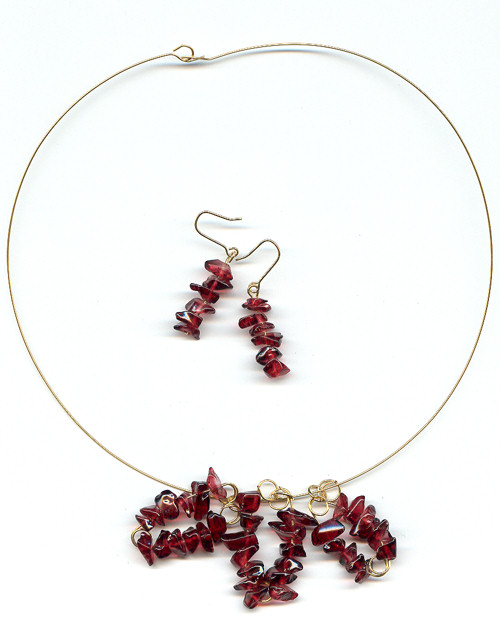 Materials needed
Wire 0.8mm
Garnet Coloured Chip beads
Jump rings
Headpins
Earwires
Step one
Take a choker length piece of wire and make a loop each end with round nose pliers that can be interlinked. Now set aside.
Step Two
Cut a piece of wire about 12cm long. At about the halfway point warp the wire around the widest point of the round nose pliers and make one and a half turns.
Step Three
Now thread glass chips on each side of the wire, and make a loop either side of the decorated wire and connect with a jump ring.
Step Four
Repeat this process twice more to create three drops. Then thread your drops onto the choker wire.
Step Five
Take you headpins and create simple matching earrings by threading on chip beads and adding earwires.
++