Millefiori Chip Bracelet
An explosion of colour makes this bracelet perfect for spring time, and in the winter it's great for livening up dull colours.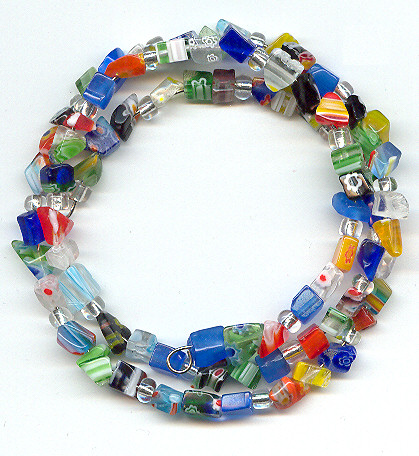 Materials Needed
Bracelet Memory Wire (3 turns)
Selection of Millefiori Beads
Silver Lined Seed Beads
Step One
Using round nose pliers form a loop and one end of the memory wire.
Step Two
Thread on three millefiori beads and then a silver seed bead.  Repeat this step until the memory wire is almost full.
Step Three
Using round nose pliers to form a loop at the other end to secure the bead onto the bracelet.
++