Millefiori Stretch Bracelet
The bracelet is constructed on stretch elastic makes the most of the vibrant colours of the millefiori beads.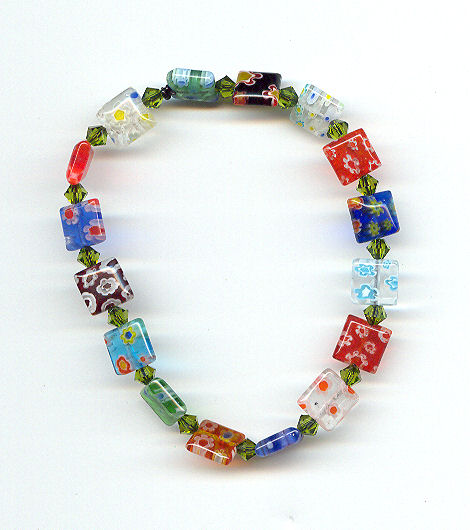 Materials Needed
Stretch Elastic
Mixed Millefiori square beads approx 10 mm
4mm crystal bicone beads
Step one
Thread your beads alternately onto stretch elastic slightly at least one and half times the diameter of your wrist. Make sure that the colours are evenly space and that not too many beads of the same colour way are grouped together.
Step Two
Make a surgeons knot to secure and dab on a little super glue or epoxy resin for extra security.
++