Organza Ribbon Drape Necklace
February 1, 2010 by
Filed under Articles
Simplicity can sometimes produce the best jewellery results. This necklace looks equally good over a plain white tee shirt or over a chenille black sweater.
[Hidepost=2]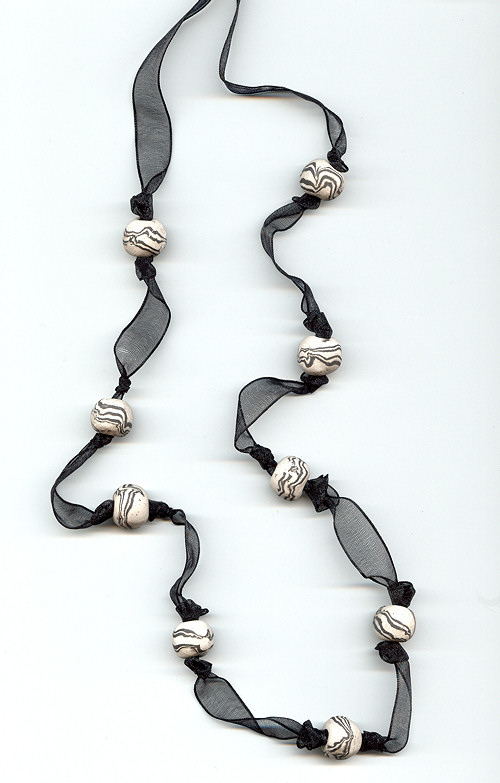 Top Tip:  Lightly tie the knots in to the ribbon, if you wish to move a knot, then slide a headpin into the loop of your knot and slide along the ribbon.
Materials Needed:
A length of black organza ribbon approx 6mm wide
A selection of black and white ceramic beads.
Step One
Take a length of organza ribbon about 12 inches longer than your desired necklace length.
Step Two
Thread on your first bead about 6 inches from the end of the ribbon, and tie a small knot at both ends of the bead. Do not make the knot too tight.
Step Three
Roughly measure about 2 inches from the end of the bead along the ribbon. Make a knot and thread on your bead and tie a knot again behind it
Step Four
Repeat this process until you create your necklace to the desired length. To secure, simply knot the ends together an slip over your head to wear.
[/Hidepost]
++