Pebble Drop Hoops
Two-tone crackle beads are used with pebble drops to create these unusual drop earrings.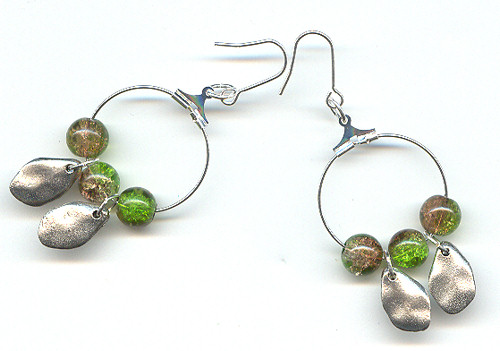 Materials Needed
Ear Ring Hoops
Jump Rings
4 x Pebble Drops
6 x 8mm Crackle Beads
Step One
Open a jump ring and thread on a pebble drop, then close the jump ring.  Repeat this step once more.
Step Two
Open the ear ring hoop and thread on a crackle bead, a pebble drop, a crackle bead, another pebble drop and then a crackle bead.
Step Three
Close the hoop and attach a jump ring.  Open the jump ring and attach an earwire.
Step Four
Follow the above steps to make second ear ring.
++