Comments Off on Learning to knit with jewellery wire
Using knitted jewellery wire to create designs is not for the faint hearted. You will of course need knitting skills and a selection of small beads to create your own knitted jewellery project.
Check out these really dainty earring made by ceramic artist Amanda Robbins. Amanda explains how to make these earrings in her knitting with jewellery wire article on the new information website dispenseinfo.com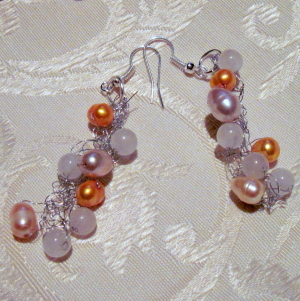 Amanda helpfully includes a little tutorial and pattern so that you can make your own.