Comments Off on Silver Hoop Fall Pendant
A cascade of hoop findings create an interesting focal point to this necklace.  Add fine crystal for extra detail.
December 1, 2009 by
Filed under Articles
Comments Off on Create a custom bauble for your Christmas Tree
Take a large round flat plain wooden bead, and using Sakura Glaze pens, decorate with a simple holly leaf and red berry detail.
Thread your bead onto a headpin, ensuring that you place a silver lined size 6 seed bead in a seasonal colour at each end. Make a loop with your round nose pliers, and add a jump ring. Now take a piece of Organza ribbon to finish off. 
Comments Off on Dream Catcher Style Pendant
This attractive pendant encapsulates the spiritual side of popular fashion jewellery.
Tip – Make sure you trim ends of the wire to create a smooth non – scratchy finish.
Comments Off on Rune Style Pendant
The last 20 years has seen a huge revival in mysticism, spiritualism and New Age practices.
This rune style pendant is based loosely upon rune stones which are used in some circles for divination and can be traced back to the Anglo Saxons.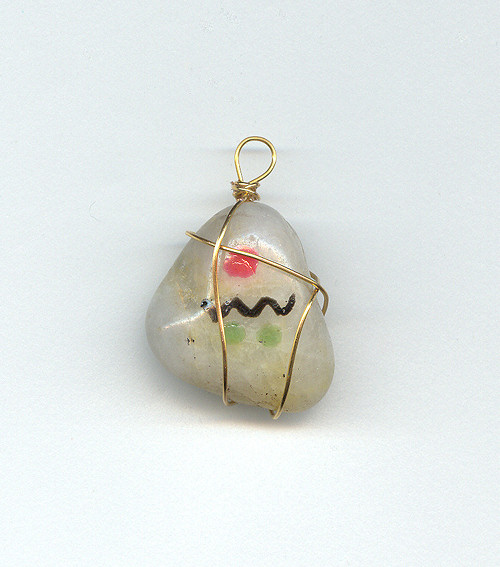 Comments Off on Focal Pendant Drop
A great way to showcase your favourite beads
Comments Off on Rose Pendant Necklace
Jewelry Project
Spotlight your favorite focal bead by integrating into pendant necklace
Comments Off on Scarab Bead Pendant
Jewelry Project
A necklace design suited to highlighting special focal beads
Comments Off on Amber bead pendant drop set
Jewelry Project
An organic style pendant set with warm tones
Comments Off on Lilac Foil Disc Pendant Set
Let the beauty of elegant beads shine through with design simplicity