An explosion of colour with a touch of crystal makes this bracelet stand out from the crowd.
A splash of colour livens up these classic Bali style beads
Jewelry Project
Simple jump rings interlinked are used effectively to create this bang up to date style.
Jewelry Project
An unusual design making the most of earthy tones
Jewelry Project
Use suede cord in two shades to create a soft fabric bracelet base
Jewelry Project
Delicate shell details adds to this design in soft pink and blue
Jewelry Project
A bright colorful necklace suitable for summer or winter wear.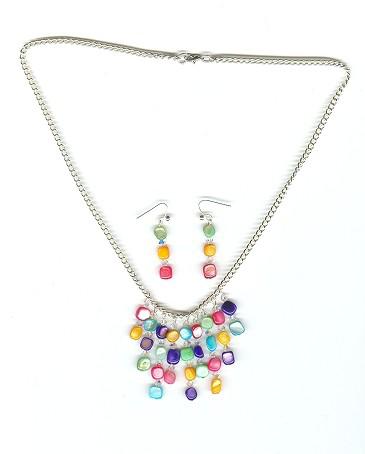 Full details and materials needed: