Warm Toned Wooden Ceramic Bracelet
The bracelet is constructed on stretch elastic and makes the most of warms tones against the skin.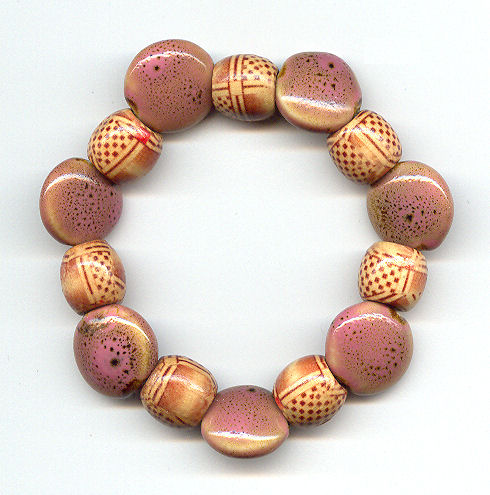 Materials Needed
Stretch Elastic
10mm Ceramic Beads
8mm Wooden Beads
Step one
Thread your beads alternately onto stretch elastic slightly at least one and half times the  diameter of your wrist.
Step Two
Make a surgeons knot to secure and dab on a little super glue or epoxy resin for extra security.
++